I had been wearing a genuine LUMIX strap, but switched to a peak design slide light.
It was a hassle to put the strap on my shoulder, move around, take off the strap, take a picture, and then put it back on my shoulder again.
I wanted a strap that I could use when I wanted to take a picture, and fit it to my body when I want to move around.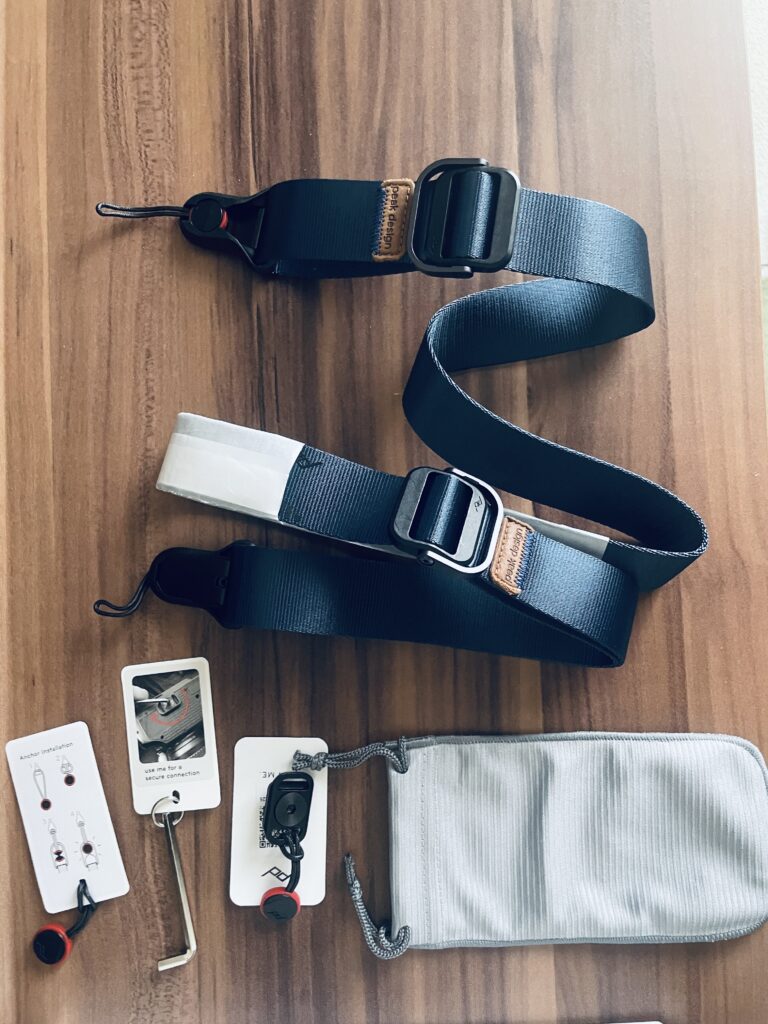 Cool navy colour.
It has an anchor link reserve and can be used for a second camera.
Compared to the LUMIX genuine strap, the thickness is about the same.
It doesn't dig into my body when I wear it.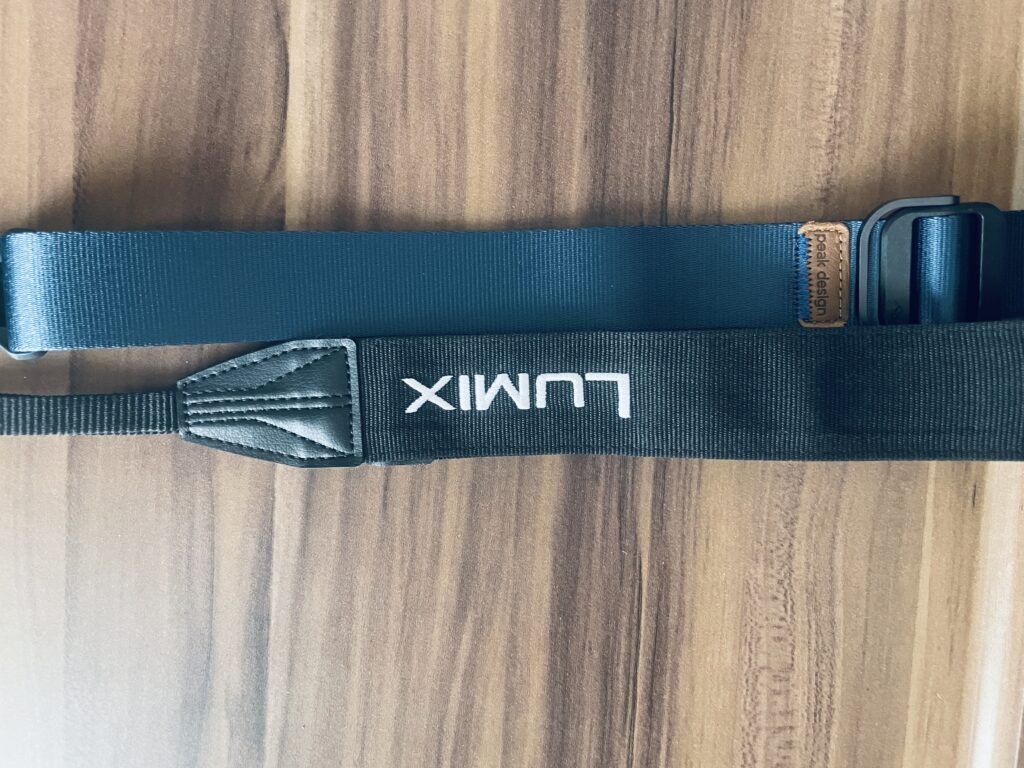 The metal strap fastening is most convenient!
You can take it off for a quick shot when you want to take a picture, and shorten it when you feel like moving on.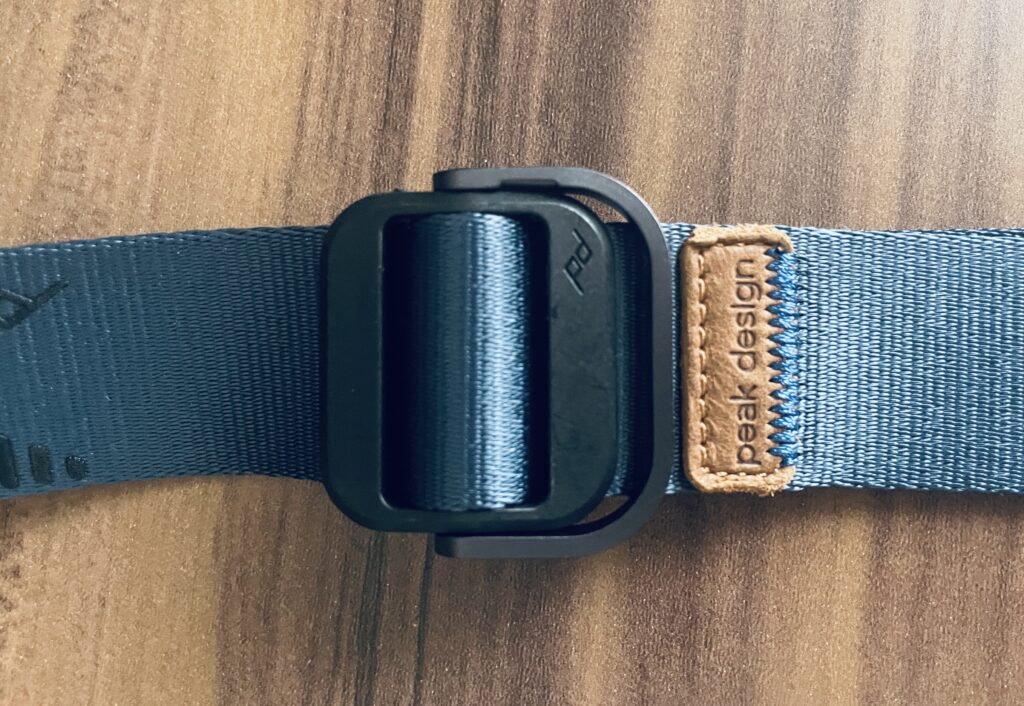 It is recommended to hook the strap to the plate on the back.
Attaching it there eliminates the risk of accidents when the camera is lowered sideways and the lens faces downwards, thus eliminating the risk of hitting somewhere.
*Arca Swiss on plate sold separately.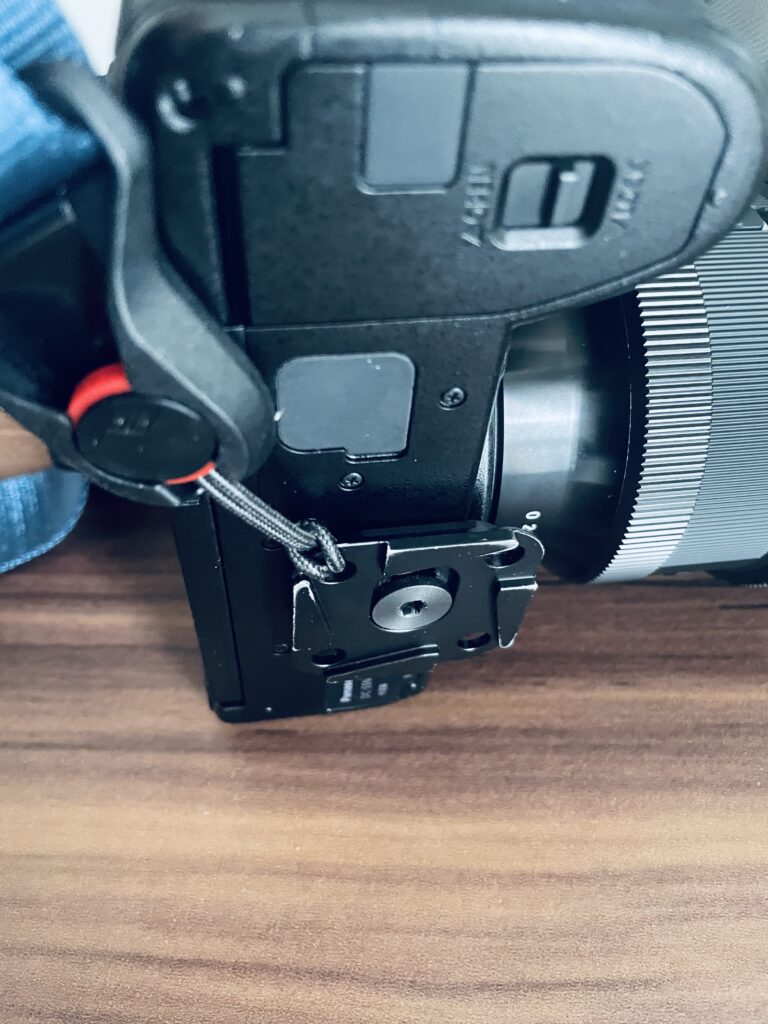 I like PEAK DESIGN and would like to collect a variety.